Passed Resolutions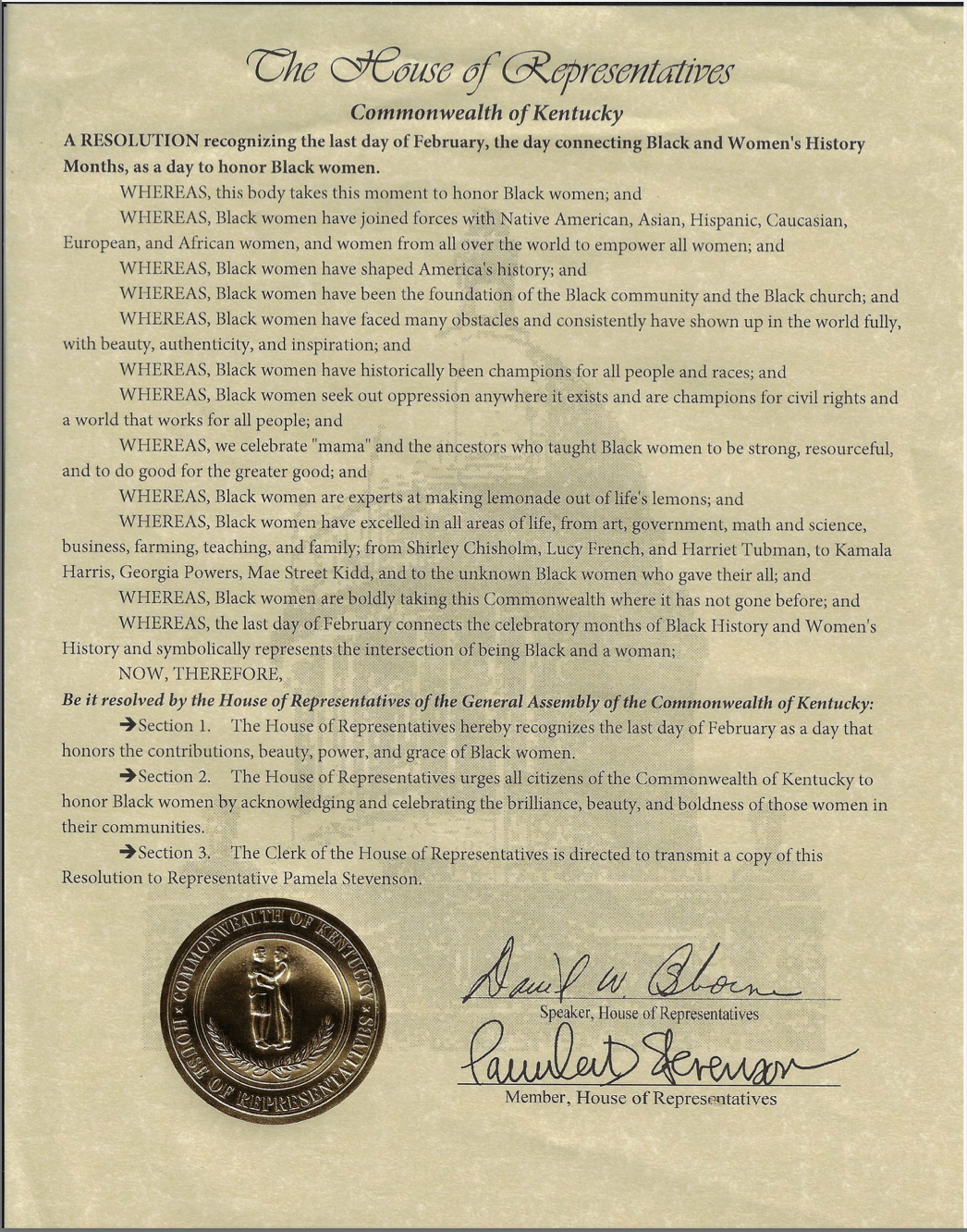 Resolution declaring the last day of February, the day connecting Black and Women's History month, as a day to honor Black women.
Legislative Work
Pamela Stevenson was elected to the Kentucky House of Representatives, and has been a warrior for working families not just in the 43 District but across the state.
In her 2-year tenure, Pamela has immersed herself in the business of change at the General Assembly. In 2022 alone, Pamela worked on 47 House Bills, voted on a Concurrent Resolution for Washington' DC's statehood and 6 Resolutions.
The highlights of her work included sponsorship of:
HB 11 to expand civil rights to include a prohibition against
discrimination because of sexual orientation and gender identity;
HB instituting full-day kindergarten for all children;
HB 68 to extend voting hours for election;
HB 118 related the rights of disabled persons;
HB 209 declaring an emergency in order to create pay raises teachers, 1st responders, essential workers and medical workers;
HB 293 addressing criminal histories of job applicants;
HB 658 proposed an amendment to Section 145 of the Constitution of
Kentucky relating to persons entitled to vote and
HB 696 creating tax credits for renters.